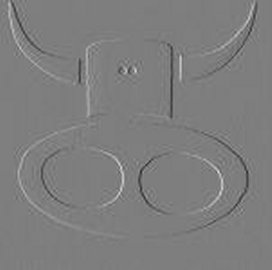 freak kitchen
Swedish (hard)rock band Freak Kitchen was formed in 1992 by Mattias Eklundh, Joakim Sjöberg and Christian Gröndlund.
After the release of the fourth album, Joakim and Christian left the band. Freak Kitchen was no more.
A couple of months later, Mattias Eklundh reformed Freak Kitchen with Björn Fryklund and Christer Örtefors.
Freak Kitchen has performed Frank Zappa's 'My Guitar Wants To Kill Your Mama'. A recording of this track circulates.
discography
freak kitchen: raw
(1994, cd-promo, sweden thunderstruck)
1
freak kitchen: appetizer
(1994, cd, sweden, thunderstruck)

2
freak kitchen: spanking hour
(1996, cd, sweden, thunderstruck)

3
freak kitchen: freak kitchen
(1998, cd, sweden, thunderstruck)

4
freak kitchen: dead soul men
(2000, cd, sweden, thunderstruck)

freak kitchen: compilation promo
(2001, cd, france, nts / wagram)
freak kitchen: nobody's laughing
(2002, cd-promo, france, nts / wagram)
freak kitchen: lost in bordeaux
(2002, cd-promo, france, nts / wagram)
5
freak kitchen: move
(2002, cd, sweden thunderstruck)

6
freak kitchen: organic
(2005, cd, france, replica records)

7
freak kitchen: land of the freaks
(2009, cd, france, roadrunner records rr 7796-2)

8
freak kitchen: cooking with pagans
(2014, cd, usa, the laser's edge le1070)
books
| | |
| --- | --- |
| | |
| book (2015) | kindle version (2015) |
concerts
2010/02/14 Freak Kitchen - concert 'Rockschool Barbey', Bordeaux, France

line-up

Mattias "IA" Eklundh: guitar, vocals * Christer Örtefors: bass * Björn Fryklund: drums

setlist

Intro, God Save The Spleen, Porno Daddy, Speak When Spoken To, Honey You're a Nazi, The Only Way, Chest Pain Waltz, Teargas Jazz, My New Haircut, Ok, Hateful Little People, Murder Groupie, Razor Flowers, Blind, Silence, The Rights To You
---